Man pretends to be a woman, pretends to be pregnant with boyfriend's baby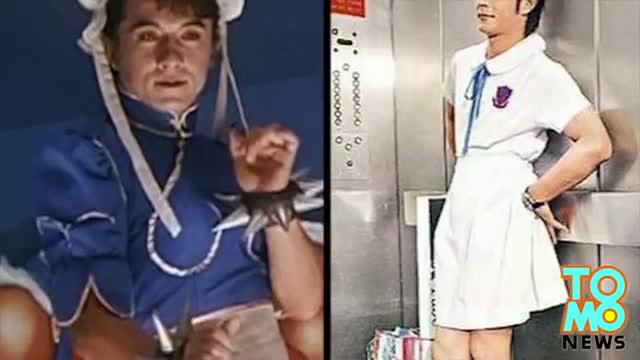 Deskripsi
Man pretends to be a woman, pretends to be pregnant with boyfriend's baby Video
Last October, a 28-year-old man identified only by his surname Wang from Huzhou (?) in China's Zhejiang Province (?) met his army doctor girlfriend, Xiao Qian (?), on WeChat, a popular mobile messenger app. The two clicked right away and Xiao Qian soon moved in with Wang. After a couple of months, Xiao Qian told Wang that she was pregnant with twins. Before the two decided to get married, Wang even introduced her to his parents.
All was well until last month, when Xiao Qian said she was forced by her unit to have abortion because she was pregnant out of wedlock. Wang was livid and had a huge fight with Xiao Qian. He then started noticing that his girlfriend was speaking to someone else on the phone and suspected that she was having an affair.
A few days ago, Wang discovered that the gender section of his girlfriend's ID card said 'she' was male. Shocked, Wang recalled that he had never seen her naked and she always showered when he was not there. She wouldn't let him touch her private parts when they were intimate.
Wang secretly contacted Xiao Qian's lover using Xiao Qian's phone, asking whether he was aware of Xiao Qian's gender. He said that he had thought Xiao Xiao Qian was pregnant with his children and that he was now divorcing his wife. He also said that he lent Xiao Qian money to study abroad.
Upon arrest, Xiao Qian, 28, admitted that he faked being pregnant by wrapping a cotton pack around his stomach. He said he prefers to dress as a woman.
maklumat
maklumat
Ringkasan Kajian
Saat ini tiada ulasan untuk video ini
Anda mungkin juga berminat:
Perkhidmatan Video Mudah Alih disediakan oleh PHONEKY dan 100% percuma!
Video boleh dimuat turun oleh Android, Apple iPhone, Samsung, Nokia, Sony, Motorola, HTC, Micromax, Huawei, LG, Blackberry dan telefon bimbit lain.