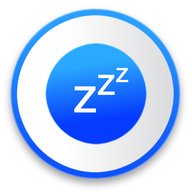 Hibernator - Hibernate apps & Save battery
Deskripsi
Hibernator - Hibernate apps & Save battery Android APP
Menutup semua aplikasi berjalan dan menjimatkan kuasa bateri
Hibernator provides an easy way to stop all running apps and as a result it saves the battery power and improves performance, and it can also close apps automatically everytime the screen is turned off.
This app improves your phone's performance
☆ By speeding up your phone
☆ By freeing the memory
☆ By saving the battery
☆ By cooling your phone
Your phone keeps many apps running in the background, which is consuming your system resources, and as a result draining your battery and reducing the available memory.
Features:
✓ Close all running apps
✓ Close background tasks and services
✓ Supports user apps and system apps
✓ Widget
✓ Automatically close of apps when the screen is turned off
✓ Shortcuts
TASK KILLER
This app is a very powerful Task Killer that kill tasks and processes.
SPEED BOOSTER
This app lets you speed up your phone when it runs slowly because of the many background running apps.
RAM CLEANER
This app optimize your phone memory by freeing up RAM, and making space for new apps.
BATTERY SAVER
Closing apps helps save battery power and extend battery life.
CPU COOLER
Closing apps helps Cool down your phone temperature and reduces CPU usage.
What is the difference between KillApps and Hibernator ?
Hibernator is more advanced than Killapps, since it lets you close apps automatically everytime the screen is turned off.
Your privacy is safe
✓ This app does not collect any data.
This app uses Accessibility services
This app is a great automated solution for users with physical disabilities and muscle fatigue, who struggle while interacting with the screen, especially when doing repetitive complicated tasks such as force closing many apps one by one.
This app automates one of the most repeating task with the user-interface , the task of 'force closing running apps' ! and It does so, by closing all the apps, one by one in an automated way, and hence helps users with physical disabilities and muscle fatigue avoid to manually close each app in the system settings.
Permissions
✓ This app requires the accessibility service permission in order to be able to close other apps.
⇒ This app will be able to retrieve the active window content in order to find the button which forces closing an app in the system settings, then emulate a click action.
⇒ This app will be able to observe the actions related to the interface in order to guide the process of automating the task of closing apps , by monitoring the transition between windows during the emulation of interaction with the interface.
✓ This app requires the permission to draw above the other apps in order to be able to show the wait screen while closing apps.
✓ This app requires the permission to modify system settings in order to be able to turn off the screen after the hibernation operation is completed
[ Contact ]
Email : contact@tafayor.com
www.tafayor.com
Facebook
Twitter
Google plus
maklumat
maklumat
Ringkasan Kajian
Saat ini tiada ulasan untuk aplikasinya
Anda mungkin juga berminat:
Perkhidmatan Aplikasi Android disediakan oleh PHONEKY dan 100% percuma!
Aplikasi boleh dimuat turun oleh Samsung, Huawei, Oppo, Vivo, LG, Xiaomi, Lenovo, ZTE dan telefon bimbit OS Android yang lain.
Maklumat halaman:
Muat turun aplikasi Hibernator - Hibernate apps & Save battery ke telefon bimbit Andorid anda - salah satu aplikasi Android terbaik secara percuma! Anda pasti akan menikmati ciri-ciri menariknya. Di PHONEKY Android Apps Store, anda boleh memuat turun aplikasi mudah alih versi penuh percuma untuk mana-mana telefon atau tablet percuma. Ciri-ciri yang bagus dan berguna dari aplikasi ini akan menjadikan anda terpesona untuk masa yang sangat lama. Di PHONEKY, anda akan dapati banyak aplikasi dan permainan lain genre yang berbeza, dari Pendidikan dan Hiburan untuk aplikasi Android Keselamatan dan Navigasi. Muat turun aplikasi Android percuma ke telefon bimbit, tablet atau komputer Android OS anda. Untuk melihat Top 10 aplikasi terbaik untuk Android, hanya menyusun apl mengikut populariti.
OK