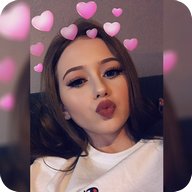 Heart Crown Photo Editor - Live Face, Collage
Deskripsi
Heart Crown Photo Editor - Live Face, Collage Android APP
An app with all kinds of photo editing features
Heart Crown cute stickers has given you the chance to look cute girl with hundred of heart crown effect and cute stickers, flower crown, emoticons, cat stickers..
heart crown funny stickers and the all in one of photo collage free & free photo collage maker are simple to add: Take a pic or choose one from gallery, then select your favorite heart crown / cat stickers or emoticons / flowers crown, place them in your funny photo & done.
Want to look beautiful like a princess now with Photo Booth & Flower Crown cute stickers application you can add heart crown, flower crown, rainbow, curves and Coachella filters
With this heart emoji and background changer, you can your photos into a next level by implementing stunning blur effects that can turn your pictures with all ease into a real piece of art!
Heart Crown Photo Editor, cute stickers is one of the best cute face changer & photo editor cute girl sweet camera, containing several different funny stickers. immediate Face recognition, it adds more fun to your time with your friends and family and loved ones with photo booth. send this app to your friend on social media platforms if you want to get more likes, shares and more followers! Or editing them bye this awesome camera in Funny gifs to get more interesting gifs.
Amazing snappy photo filters & stickers for your face for free and creative lovely cat filters and stickers to your photo gallery.
This pic college and picture apps also enables you perfectly to use an artistic square fit with the ability of trying an unconventional double square.
Use it to have playful time with your friends and take some interesting bunny photos choose different bunny effects or motion stickers and take photos as you like.
Heart Crown Photo Editor, rainbow , curves and live face & Rabbit Face funny photo lets you create Amazing cat stickers and emoticons
Heart Crown Photo Editor, live face Free cute & funny stickers burst editor The newest motion sticker app on all stores now and today With terrific auto-filters, crown paint , photo booth and many effects besides marvelous funny bunny photo effects, Coachella and cute stickers.
You can add bunny funny stickers for Selfie photo: Heart Crown , cute stickers , cat stickers , super flower crown , Doggy Face , neon photo editor , snappy photo , Coachella , make up editor and emoticons also with your emoji keyboard.
With heart crown Bunny & Rabbit Face camera- Motion Stickers kawaii, 80 's pictures camera you can add new frames to your pictures because it provides you with a huge number of frames.
Perfect to make greeting card, decorate your photo by adding frames.
keep in mind that heart crown lab and blur image background allows you to improve your pictures quality and add to them a sense of magic and inspiration with simple touches.
How to use Heart Crown Snappy Photo Editor and cute girl app
★ Open the image from your gallery with heart image
★ Select your favorite photos
★ Add and select funny stickers, emoticons, Pic Frame
★ Drag to your picture
★ Resize and play with rainbow and curves
★ Touch next to preview mode
★ Share your great photo booth Heart Crown funny stickers to your friends
★ Or save to your device
heart crown
heart crown photo editor
heart crown filter
heart crown face camera
heart crown camera
Feature of Heart Crown cute girl and cute stickers
★ Easy to use with a simple interface
★ More than 50++ Flower Crown sticker, Heart Crown sticker, cat face sticker, dog face sticker and emoticons cute girl cat stickers
★ Blur parts of the photo as you want.
★ Blur image background effect.
★ Perfect blur or pixelation and mosaic effects.
★ Easily add text and change font, style to text
★ Amazing photo fx coachella filter
★ 30+ Professionally designed filters
★ 20+ Film effect and dust
★ 40+ Multi-Color filters
★ 40+ Light leak effects
★ 20+ Vintage Photos
★ Save your photos with Full HD quality
★ Share your funny photo with friends through social networking
maklumat
maklumat
Ringkasan Kajian
Saat ini tiada ulasan untuk aplikasinya
Anda mungkin juga berminat:
Perkhidmatan Aplikasi Android disediakan oleh PHONEKY dan 100% percuma!
Aplikasi boleh dimuat turun oleh Samsung, Huawei, Oppo, Vivo, LG, Xiaomi, Lenovo, ZTE dan telefon bimbit OS Android yang lain.
Maklumat halaman:
Muat turun aplikasi Heart Crown Photo Editor - Live Face, Collage ke telefon bimbit Andorid anda - salah satu aplikasi Android terbaik secara percuma! Anda pasti akan menikmati ciri-ciri menariknya. Di PHONEKY Android Apps Store, anda boleh memuat turun aplikasi mudah alih versi penuh percuma untuk mana-mana telefon atau tablet percuma. Ciri-ciri yang bagus dan berguna dari aplikasi ini akan menjadikan anda terpesona untuk masa yang sangat lama. Di PHONEKY, anda akan dapati banyak aplikasi dan permainan lain genre yang berbeza, dari Pendidikan dan Hiburan untuk aplikasi Android Keselamatan dan Navigasi. Muat turun aplikasi Android percuma ke telefon bimbit, tablet atau komputer Android OS anda. Untuk melihat Top 10 aplikasi terbaik untuk Android, hanya menyusun apl mengikut populariti.
OK