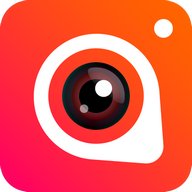 PlusMe Camera - best photo app
Deskripsi
PlusMe Camera - best photo app Android APP
Beautiful selfies are made to share! Use the best retouch and filters to amaze!
BeautyPlusMe is a professional photo editing and sharing app - a tool that is easy to use, downloads quickly and gives flawless perfect photos that you will want to share with all your friends. It's the ultimate quick retouch tool. Download now!
This light app uses less space on your phone and is available in 12 regional languages like Hindi, Marathi, Tamil, Gujarati, Bengali, Telugu, Kannada etc. Taking beautiful photos worth sharing with all your friends has never been easier!
Our promise is to provide best technology and filters at one touch, so you can share your pics with the easiest. Our filter gallery is huge. There you can find cinema filters, filter for foodies, natural looking ones, all in one place!
Highlights:
?Smooth and Spotless Skin
♢ Remove blemishes, correct your skin tone, smoothen skin, add radiant complexion and so much more to create the perfect selfie! Nothing like that quick retouch!
?Perfect Eyes
♢ Erase dark circles under your eyes and make them look brighter. Perfect for any pic! Test it, you will be amazed by its power! No more dark circles in your photos!
? Create a Sunshine Smile
♢ With our Teeth Whitening function, you will look like you came straight from the dentist. You can look like a super star in seconds!
? Live Auto Beautification
♢ Need to do a quick retouch? Let our photo editor do the work for you. Auto Retouch using real-time effects, and instantly preview your photo in BeautyPlus Me. The pic looks so good you don't even have to edit yourself! Let BeautyPlus Me do your editing work for you!
? Professional Photo Editing Tools
♢ Blur to add depth and focus on main elements of the picture. The best tool to add that professional look in your photo!
♢ Crop to resize, reshapes and trims.
♢ Lots of Filters from the romantic to the dramatic. Now you can find it all in one place! Filter your photos away!
♢ Professional Control like Enlarge, Stretch and Slim features give you the freedom to edit your photos the way you want, all with simple swipes and taps. So easy it won't feel like your editing a photo at all!
♢ Selfie Timer to get the perfect hands-free shot.
♢ Ready for sharing Share your favorite PlusMe pictures to within the app itself or on Facebook, Instagram, Twitter, Snapchat and other social networking apps.
? Group Selfies
Groups selfies has never been easier, use BeautyPlus Me and be amazed! Your group selfies will be shared in the LIKE community and you can get lots of LIKEs from friends and family! Start taking those awesome pics with your friends and loved one! Don't waste any time! Click one right now and test the editing tool inside BeautyPlus Me.
BeautyPlus Me is the ultimate photo editing and sharing app! Snap the perfect selfie or group shot, edit photos from your camera roll, and perform quick photo retouch to make every photo worth sharing with all your friends!
Download BeautyPlus Me picture editor to click beautiful selfies worth sharing today!
Share your Picture with us!
In order to improve upon and provide the best services to you, PlusMe collects limited user information including your device ID. We provide the highest form of encryption and privacy protection for our user's data and don't use this information for any commercial purpose. For more details please check our Privacy Policy.
maklumat
maklumat
Ringkasan Kajian
Saat ini tiada ulasan untuk aplikasinya
Anda mungkin juga berminat:
Perkhidmatan Aplikasi Android disediakan oleh PHONEKY dan 100% percuma!
Aplikasi boleh dimuat turun oleh Samsung, Huawei, Oppo, Vivo, LG, Xiaomi, Lenovo, ZTE dan telefon bimbit OS Android yang lain.
Maklumat halaman:
Muat turun aplikasi PlusMe Camera - best photo app ke telefon bimbit Andorid anda - salah satu aplikasi Android terbaik secara percuma! Anda pasti akan menikmati ciri-ciri menariknya. Di PHONEKY Android Apps Store, anda boleh memuat turun aplikasi mudah alih versi penuh percuma untuk mana-mana telefon atau tablet percuma. Ciri-ciri yang bagus dan berguna dari aplikasi ini akan menjadikan anda terpesona untuk masa yang sangat lama. Di PHONEKY, anda akan dapati banyak aplikasi dan permainan lain genre yang berbeza, dari Pendidikan dan Hiburan untuk aplikasi Android Keselamatan dan Navigasi. Muat turun aplikasi Android percuma ke telefon bimbit, tablet atau komputer Android OS anda. Untuk melihat Top 10 aplikasi terbaik untuk Android, hanya menyusun apl mengikut populariti.
OK