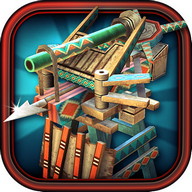 Last Hope TD - Zombie Tower Defense with Heroes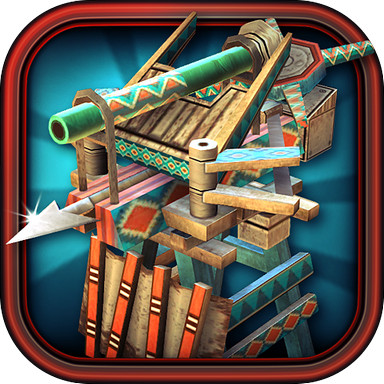 Deskripsi
Last Hope TD - Zombie Tower Defense with Heroes Android Game
A TD unik RPG permainan dengan wira disesuaikan memegang tampuk kemahiran yang kuat dan gear!
Tower Defense vs Zombies: Join the ongoing war, in an open world, against the zombie horde, scavenging raiders and other threats roaming the wasteland! Choose between the best and most powerful heroes in the world all with unique epic gear and skills! With the wide variety of weapons you can create your own perfect strategy. Enjoy a visually stunning tower defense game in full 3D!
Awesome Features
-
Over 140 levels
which will challenge your strategy. Find the reason behind the zombie invasion, take out the raider leader scavenging the land or fight in the arena for coins and glory!
-
8 Special Heroes
to choose between, the precious Princess, mighty Barbarian, mysterious Scout, gun crazy Mechanic, support Soldier, Mechwarrior, experimenting Scientist or the righteous Sheriff.
-
12 Different turrets
for your tower defense, each with a unique research tree to make them even more powerful! Pierce the zombies with arrows from an Arrow Turret, blow them to pieces with a Mortar Bombs or electrify them with a Tesla Coil.
-
50+ types of enemies
to encounter while exploring the wasteland. If that's not enough, go up against 5 Boss monsters that are scattered across the map waiting to rush you!
-
Mighty Hero skills and Epic god skills
, destroy the undead with one heavenly strike or shake the zombies by moving the earth.
-
Monster Tome
, useful for finding your enemies weaknesses!
-
Many hours of tower defense gameplay
including ingame Achievements with rewards and also unique rewards for completing levels and different challenges.
-
Three different difficulty settings
: Normal, Hard & Nightmare! Challenge yourself and earn extra coins and XP by doing so! Good Luck!
-
Endless mode
, Time to show the world who is the greatest and has the strongest hero.
-
Works offline.
No internet connection is required to play.
Experience the best Tower Defense, better than anything you've seen before! Download this fun free game now and get ready for some intense battlefields and epic boss battles!
maklumat
maklumat
Ringkasan Kajian
Saat ini tiada ulasan untuk permainan ini
Anda mungkin juga berminat:
Perkhidmatan Permainan Android disediakan oleh PHONEKY dan 100% percuma!
Permainan boleh dimuat turun oleh Samsung, Huawei, Oppo, Vivo, LG, Xiaomi, Lenovo, ZTE dan telefon bimbit OS OS Android yang lain.
Maklumat halaman:
Muat turun permainan Last Hope TD - Zombie Tower Defense with Heroes ke telefon bimbit Andorid anda - salah satu permainan Android terbaik secara percuma! Di Pasar Permainan Android PHONEKY, anda boleh memuat turun permainan mudah alih untuk mana-mana telefon atau tablet dengan percuma. Grafik yang bagus dan permainan ketagihan akan membuat anda terhibur untuk masa yang sangat lama. Di PHONEKY, anda akan menemui banyak permainan dan aplikasi lain dari genre yang berbeza, dari pengembaraan dan tindakan ke logik dan permainan Android apk balap. Muat turun permainan dan aplikasi Android percuma ke telefon bimbit, tablet atau komputer anda. Untuk melihat Top 10 permainan terbaik untuk Android, hanya menyusun permainan dengan populariti.
OK